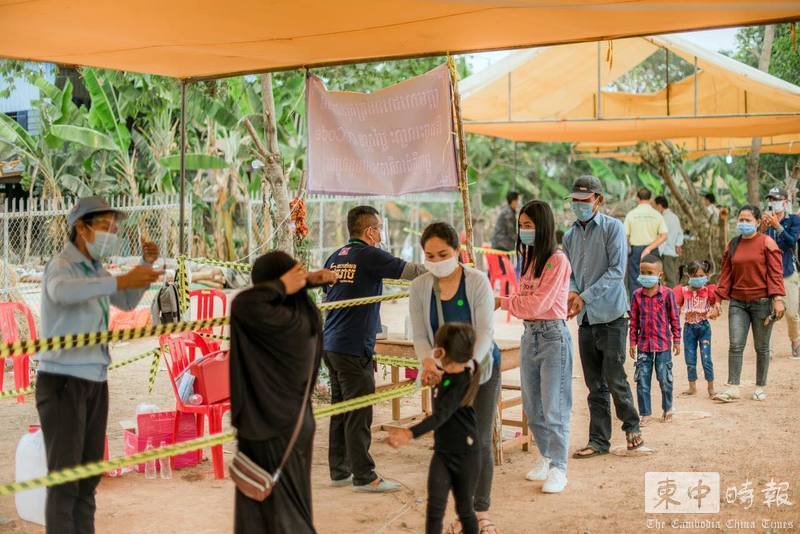 Health checkpoints in Siem Reap finds people who escape the restricted area and are in violation of the quarantine regulations.
In order to prevent the spread of the epidemic, Siem Reap has set up roadblocks on the provincial border measuring body temperature of people entering and exiting and requiring them to check in and out by scanning QR codes.
The provincial government report showed that as of the 14th, the provincial government had inspected a total of 10,590 person-times, of which 8,277 person-times were scanned and checked in.
The provincial government pointed out that through the scanning code system, the authorities found that many people violated the quarantine regulations. They moved across the affected area and tried to escape to Siem Reap Province.
The governor of Siem Reap instructed the epidemic prevention working group to further strengthen the provincial border control to prevent the spread of the epidemic within Siem Reap.
The health checkpoint is located at the junction of Siem Reap and Kampong Thom provinces and will conduct preliminary health checks on people entering and leaving the provinces.
A spokesperson said that the health checkpoints will check people for symptoms and anyone found to have symptoms will be banned from traveling and required to quarantine locally.
He said that in addition to setting up the checkpoints, the province has also started using QR codes that people must scan to check in when they arrive at the junction of Siem Reap and Kampong Thom. The results are assigned three colors: green, yellow and red. The green color is assigned to those with no abnormal health concerns; yellow is assigned to those who have been in close contact with confirmed and suspected cases and if the 14 day quarantine has not ended; red is assigned to confirmed Covid-19 patients.
The Cambodia China Times